Finding the perfect gift for baby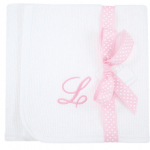 Finding the perfect gift for baby, whether for yourself or for a friend. There are so many options out there, but few are as personal and unique as the special mother and child. If you want something truly unique, whether for your child or for the child of a friend, Baby Stuff Gifts is the perfect place to look. Just like every baby is special and unique, the gifts at Baby Stuff Gifts are all personalized.
If you're looking for a baby clothes that stand out, you'll find an assortment of baby clothes on the site, each customizable with monograms, names, or cute baby animals. There are adorable onesies, for boys and girls. And, for an extra layer of cuteness, check out the diaper covers. If you're interested in getting more than one of each item, bundle your items and save money!
There are also a large variety of baby blankets, each more adorable than the last. On the site, there are the more simple waffle knit blankets, made specifically for receiving day. For extra warmth, you can try the beautiful fleece blankets on the site, each one with space for a name and birth date. However, Baby Stuff Gifts has become extremely popular for its pancake security blankets, or blankets that come with a small stuffed animal attached. These are perfect for when baby has just began sleeping through the night, but still needs a little extra comfort. There are also fleece blankets that role up into stuffed animals, like a puppy or kitten.
Baby Stuff Gifts has some amazing personalization choices for baby towels. You can decide on the color, graphics, and font, so you know your baby is truly receiving something that's one of a kind. Each of the towels are not only beautifully embellished, but they also come with hoods, so your baby can be dried from head to toe.
Not only are burp clothes and bibs a necessity for babies, but they're also the clothes you'll be washing to most those first few months. So, it pays off to stock up on a variety of cute bibs and burp clothes. On Baby Stuff Gifts, the bibs and burps clothes come in sets, so you get a beautiful match in your purchase.
While clothes and accessories are great things to have, decorating your nursery is also a great way to add little personalized touches. Here's where you can add things like the customizable pillows and blankets, but also beautiful birth wall tiles. These tiles have space for a full name and extra information about the birth of your child. The tiles come in different styles, so you can decide on what suites you best. These won't just add a special touch to your nursery, but they'll be something for your child to treasure when they're older.
Purchasing things for your baby or the babies of your friends is difficult, but at Baby Stuff Gifts, each choice is perfectly modified so you have something special and unique.